Water supply installation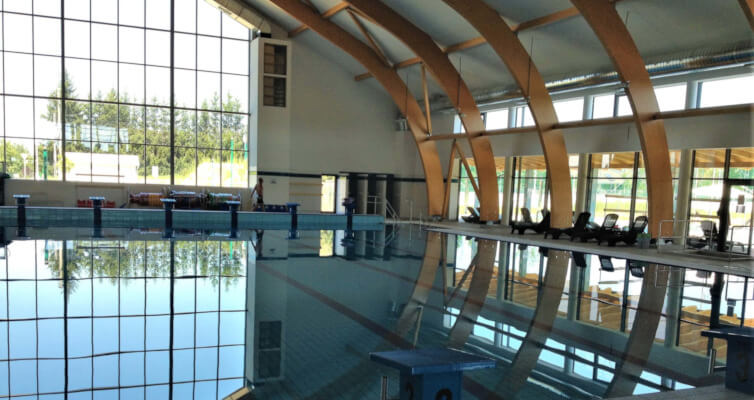 For many, water supply installation only means that when it is done, water flows out of a tap. That is a little more work than that.
Importance and process of drainage and water supply installation
We need water every day, so its quality is extremely important since, ideally, the human body may need up to 2.5 to 5 litres a day, depending on whether it is summer or winter.
In the case of blocks of freehold flats or industrial facilities, water supply installation plays a particularly important role since here continuous water supply has to be provided for several hundred or a thousand residents and perhaps for the operational production of manufacturing technology machines.
Our company, Kozma Kft., has several years of professional experience also in this field. Our main profile is building services installation, an important part of which is water supply installation.
In addition to the installation of the system, the second important factor is the drainage of sewage, also known as drainage installation.
Water supply installation begins at the design desk. The main profile of our company is installation, but we also provide full assistance, which includes design and the permitting process.
We would like to highlight a few building services projects where we participated in the water supply installation process and which our company delivered in 2020:
EGIS Pharmaceutical Factory expansion, Körmend
Szent László School, Sárvár
Hanon Systems Auto Parts Hungary Kft. manufacturing hall expansion, Rétság
Hotel Sopron ˟˟˟˟ renovation
Development of the Erzsébet Camp, Zánka
Intermodal Railway Station, Kaposvár
A six-unit block of freehold flats, Budapest, Gyarmat utca
new indoor swimming pool for the city, Sopron
Illés Academy Junior Football Player Training Centre, Szombathely
Sole-Mizo Milk Powder Plant, Csorna
Continental site development, Veszprém
HAPP Hall, Márkó
Trans Pack Warehouse Hall, Alsónémedi.
Areas and forms of water supply arising during water supply installation
Different areas require different types of water use. We list some water supply systems without claiming completeness, in the implementation of which Kozma Kft. can help:
Drinking water: This is important in all areas, be it residential buildings or large facilities, such as hospitals, hotels or other manufacturing halls.
Soft water: It plays a major role mainly in the operation of industrial facilities, but is now often needed in residential and public buildings.
Cooling water: Water supply is essential for the operation of certain cooling systems, and their installation can be divided into two groups: closed water cooling system and open water cooling system. The latter is mainly used for large facilities.
Heating water: Water supply is essential for the operation of heating systems. Its quality is a very important factor. Improper water quality can damage the system.
Process water: This type of water is mainly used in industrial areas where different systems require different types of water purity. In terms of areas, it is important and decisive for laboratories, factories and industrial facilities.
If you are only planning to install a water supply system, but have not yet found the right company, Kozma Kft. is the partner you need.
Why do we even write these words? We can say without boasting that the high number of quality water supply installation works that have been successfully delivered in recent years entitle us to do so. Every year, our team with high expertise and skills performs to a high standard in large-scale projects at a professional level where others would have already stepped back.
Ask for our offer so that water supply installation is completed smoothly and on time also in your project.