Air handling installation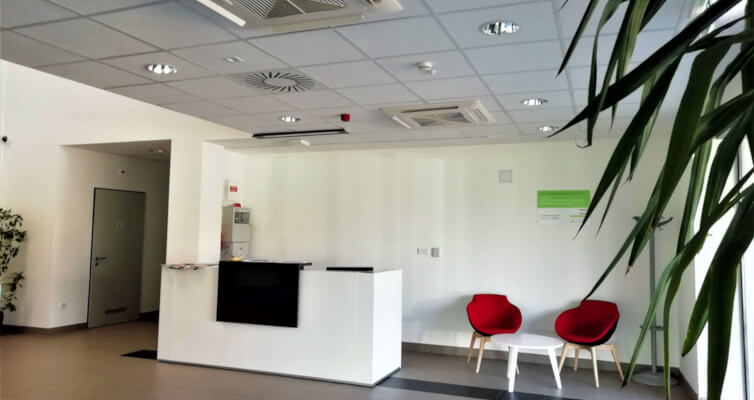 Air handling installation affects most, perhaps all, industrial projects.
Air handling installation in the industrial sector and at large facilities
Air handling installation is an integral and important part of building services engineering – a poorly designed or improperly installed air handling system can cause many problems. Nowadays, we can find air handling systems in almost every building in some form, be it an industrial facility, a public building, a hotel or even a single-family home.
That is why it is important that you have a pro and expert team design and implement your project. One of the main areas of our company is air handling installation, in which we have several years of professional experience as a business. We have already assumed a key role in a number of large projects, from the idea to implementation. We also work with traditional systems to the most advanced technologies during air handling installation.
Our outstanding projects in connection with air handling installation:
Egis Pharmaceutical Factory expansion, Körmend
Enmech Manufacturing Hall, Pécel
Competition Swimming Pool, Kaposvár
Zala Zone Automotive Test Track, Zalaegerszeg
Elizabeth Camp, Zánka.
Air handling installation in practice
Air handling installation is also an integral part of the building services system of a facility.
Each facility requires the installation of a different system: hospitals, painting plants, swimming pools, hotels, blocks of freehold flats, etc. Not only air handling installation, but also design can be arranged for upon request – the main profile of our company is installation, but we can provide full assistance to our Customers. One of the mottos of our company is 'We don't give up on quality!'. We know that professional and precise work can only be carried out from quality products and with highly trained specialists.
Our company has been characterized by precision, quality and reliability in the industry for more than 15 years. If you want to work with a pro team with high expertise, ask for our offer, so that air handling installation is a precise solution for your or your company's planned facility.
Air handling installation extensively
Over the past few years, air handling systems have also undergone a great deal of development. Due to the manufacturers of HVAC machines and HVAC materials, the product range is becoming more and more advanced in terms of their composition, design and quality. During design, it is important to find the design that best suits the function of the future building, and during air handling installation we pay great attention to the Principal's economic and quality needs. During our work, we are in contact with HVAC suppliers available on the market. Thus Kozma Kft. offers the most efficient and most economical solutions for investors. Our customer-focused and precise team has not yet encountered a request that we could not have met on time in high quality, which is why we are among the top installation companies.
If you need a solution in the installation of air handling systems, contact us with confidence.